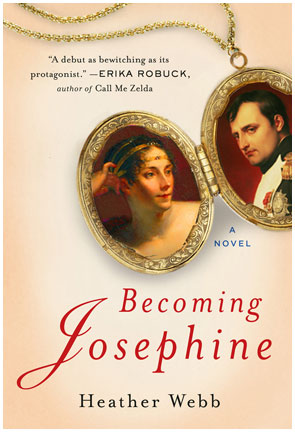 I'm so excited to launch my brand-spanking-new website courtesy of the very talented artist, author, and web designer Kris Waldherr. Please dig around on the BOOK CLUBS page and also the FOR FUN page to see little extras including the cast of characters, author notes, discussion questions, and resources.
IN OTHER NEWS
I will be touring with Historical Fiction Virtual Tours and the link is now live! Stop by these blogs on the designated days for reviews of the novel, interviews or guest posts from yours truly, and also giveaways.
IN CELEBRATION
All this happy pre-launch news has me cartwheeling. To celebrate, I'm giving away one signed ARC (advanced reader copy) of BECOMING JOSEPHINE. All you have to do is leave a comment. If you sign up for the newsletter (on the home page or in the right hand column on this page) , your name enters the randomizer twice. I'll draw the winner on Friday.