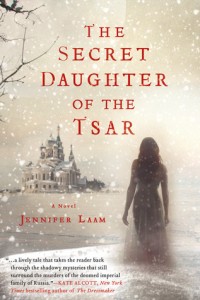 Hey all, I am overwhelmed by your comments and excitement to read BECOMING JOSEPHINE! I had so many in fact, I've decided to give away not one advanced reader copies, but two.
WINNERS
Elizabeth Bevins
Joyce Norman
*Please email me your addresses and I'll drop them in the mail pronto.
CHAT WITH WITH THE AUTHOR
Please join me in a live Twitter chat Monday at 8 p.m. EST using the hashtag #histchics to celebrate the upcoming release of THE SECRET DAUGHTER OF THE TZAR by Jennifer Laam. Her novel about the Romanovs debuts October 22nd. Jennifer will be giving away a copy of her book to one lucky chatter!
Several of your favorite historical fiction authors will also be chatting live, including Donna Russo Morin, author of THE KINGS AGENT.
Tomorrow, stay tuned for an interview with author Debra Brown as she talks creating anthologies and CASTLES, CUSTOMS, AND KINGS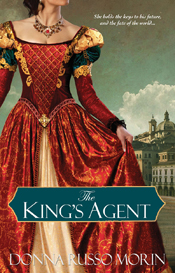 Don't miss it!
And no Friday would be complete without some French Fun, so I leave you with some fabulous links:
BEST OF FRANCE BLOGS THIS WEEK
Reenactment of Josephine & Napoleon at Malmaison!