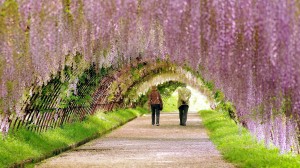 It's Thursday and I'm talking the writing seasons, among others, over at The Debutante Ball today. Here's a preview:
Speaking of seasons, cold season is ramping up and I have my first one of the year! Blarrgg. But other than that…
I love the seasons.
Spring with its hopeful sunshine and soggy earth, summer's ripe vegetables. The windswept colors of fall and even the silvery clouds and naked forests of winter. They each hold a certain beauty, but I have to admit, the seasons affect my productivity.
I'm distracted on sunny days when I could be lying on a beach or cooking on the grill. I'm not sure I could live in a perpetual sunny location. It would feel like Ground Hog Day with the same happy perfection day after day–a sensibility that degrades my creative impetus. But give me a blustery, grey day and I'll stay in and write until my fingers fall off.
Those are just the literal seasons.
For More on this post, go to THE DEBUTANTE BALL.