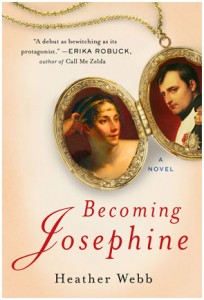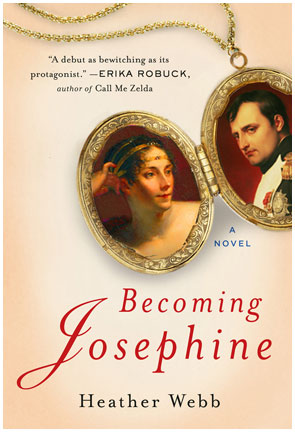 Here we are, in the month of December–a time for holiday cheer and the month of my book launch! In preparation, I'm celebrating all over the web. In many locations I'll be giving away copies of BECOMING JOSEPHINE so be sure to stop in and comment.
Below, check out my schedule of interviews and guest posts! For signings and other book events, please see my EVENTS page.
Also, in celebration of the holidays, I leave you with a recipe of a delicious holiday drink–the Crimson Crush. I'll see you all next year!
Dec 9: In the Writer's Studio
Dec 10: Deanna Raybourn's blog HERE
Dec 16: Whims & Tonic
Dec 18:  A Novel Review
Dec 27: What Women Write
Dec 30: New England Literary Radio,podcast
Dec 31: AuthorExposure.com
Jan 3: Romance University.org
Jan 4:  The Debutante Ball
Jan 5:  Writer Unboxed
Jan 7:   Jungle Red Writers
Jan 8:  The Other Side of the Story
Jan 22: Great New Books
FACEBOOK RELEASE PARTY: Jan 4  For this online party, I'll be giving away all kinds of goodies including gift cards, sharing fun photos, and talking Josephine's life and French Revolution.
HISTORICAL FICTION VIRTUAL BOOK TOURS: Jan 1-Feb 7
FRANCE BOOK TOURS: Jan 2-11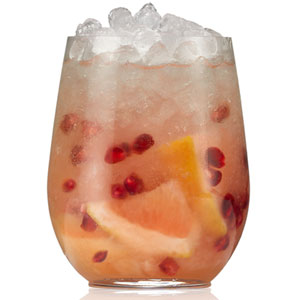 CRIMSON CRUSH
1.5 oz (BELVEDERE)RED vodka
½ oz St Germain Elderflower liqueur
3 bar spoons of pomegranate seeds
4 chunks pink grapefruit
Muddle pomegranate seeds and grapefruit with the elderflower liqueur. Add Belvedere and top with crushed ice. Churn.
***More holiday drinks here: Holiday Drink Recipes – Christmas Drink Recipes – Cocktail Recipes – Marie Claire