In honor of Halloween and all things suspenseful, thrilling, scary and mysterious a few author friends are hopping around today and tomorrow, sharing exciting snippets from our novels. Not only are we sharing those juicy tidbits, but EACH OF US is offering a giveaway: books, gift cards, chocolatey goodness, and more. Just leave a comment on the post, share, or like and you're entered! Check out the list of hoppers below.
I chose a clip from RODIN'S LOVER. My protagonist, Camille, has just raced in from the street after she hears someone chasing her. She dashes indoors to the safety of her art studio…or is it safe? You be the judge below! (Rodin's Lover releases on Jan 27, 2015, but is available for pre-order now anywhere books are sold.)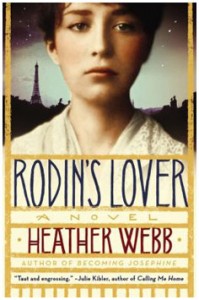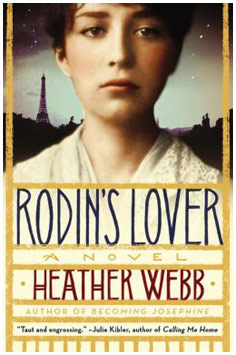 Camille fumbled in the shadows. Her fingers brushed the pointed end of a rasp, the glazed surface of a pottery bowl, and a metal tube of paint. Finally, her hand closed around the waxy cylinder of a candle and a small rectangle box. She slid the cover open, retrieved a match, and struck the end against the box's gritty strip. A flame flickered to life, burned the phosphorous-tipped head, and engulfed the wooden stick. She lit the candle just as the heat licked her fingertips.
How ghostly the room appeared by candlelight. A graveyard of broken pieces, half-finished human forms covered in rags, and heads with hollow eyes searching for their missing bodies. She shivered and lit the gas lamp. And there, atop her desk, sat a blob of clay, the wood handle of a plaster knife protruding from it.
Bumps ran over Camille's arms. She hadn't done that—had she? She had been angry earlier, but…. She wrenched the knife from the round of clay. A deep groove remained where the utensil had penetrated its pliable body. She didn't always remember her actions during a tirade. Rage welled from her toes and swept over her, strangling her sense of reason. She detested how it took hold of her, but she couldn't seem to control it. Yet she did not recall being angry today.
Not this time. She knew she had not stabbed the clay. And Jessie had not returned. She would have passed her in the street.
Leave a comment and your name goes into the drawing for an advanced reader copy of Rodin's Lover and a package of chocolate yummies!
AUTHOR HOPPERS
Here's the list of participating authors. Check out their story snippets and prizes!
Janet B. Taylor (gift card & chocolates)
Lisa Alber (Book giveaway & Irish goody)
Kerry Schafer  (Book giveaway)
Alex Hughes (audio & book giveaway)
Hazel Gaynor (2 book giveaway)
Jennifer Delamere  (Book giveaway)
Anna Lee Huber (Audio book giveaway)
Stacey Lee (Book giveaway)