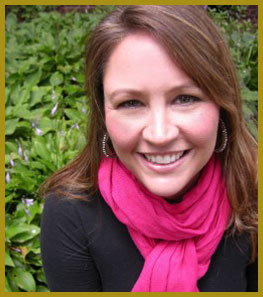 As a former military brat and traveling addict, it was tricky choosing a landing pad. At last, I settled in a rural town in New England. For a decade I put my degrees in French and Cultural Geography to good use teaching high school students. When the writing bug hit, I left my job to make my way in the dangerous world of publishing.
My historical novels BECOMING JOSEPHINE and RODIN'S LOVER published by Penguin Random House, have received starred national reviews, and RODIN'S LOVER was a Goodread's Top Pick in 2015. My works have sold in 10 countries and have been featured in national print media including the the New York Times, Wall Street Journal, Cosmopolitan, Elle, France Magazine, Dish Magazine, the Washington Independent Review of Books, and more.
Next up?
I've co-written an epistolary love story set during WWI called LAST CHRISTMAS IN PARIS with bestselling author Hazel Gaynor. Also, my historical suspense novel THE PHANTOM'S APPRENTICE is a retelling of Phantom of the Opera from Christine Daae's point of view and will release Feb 6, 2018. For the future, I'm cooking up an immigration story set in the United States in 1901.
Other publications: 
My short story "Hour of the Bells" appears in the anthology FALL OF POPPIES: STORIES OF LOVE AND THE GREAT WAR, which recently released from HarperCollins.
In November 2016, AUTHOR IN PROGRESS, a craft book published by Writer's Digest released featuring various chapters by the wonderful gang at WriterUnboxed.com.  Look for my piece called "Leveling Up: How to Harness Revision to Make the Good Even Better".
Speaking Engagements:
I've had the privilege to speak and/or teach at writer conferences, schools, universities, museums, retirement communities and book clubs, as well as international writing retreats. For requests, please use my contact form.
Beyond Writing:
I am a professional freelance editor and share writing advice at award-winning writing site WriterUnboxed.com as well as at a local college. When not writing, I feed my cookbook addiction, geek out on history and pop culture, and look for excuses to head to the other side of the world.
"Life is a daring adventure or nothing."–Helen Keller
I am represented by agent Michelle Brower of Aevitas Creative Management.
Professional Writing Groups:
Historical Novel Society, Women's Fiction Writers Association, Rocky Mountain Fiction Writers, and Romance Writers of America.