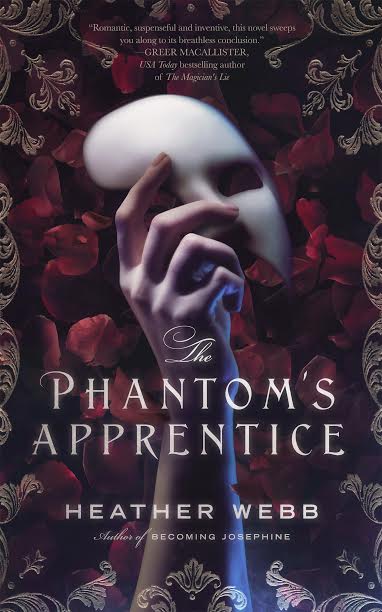 The Phantom's Apprentice
"Heather Webb's The Phantom's Apprentice delivers a performance worthy of the Paris Opera. Unlike so many other renditions of the Phantom's tale, Webb breathes life into Christine, so often portrayed as the helpless victim. Christine's evolution from 'damsel in distress' to self-reliant woman is masterfully done, hooking the reader from the first page. Webb's work is immersive, well-crafted, and beautifully paced. A must-read for fans of this bewitching legend!"
—Aimie Runyan, author of Daughters of the Night Sky
---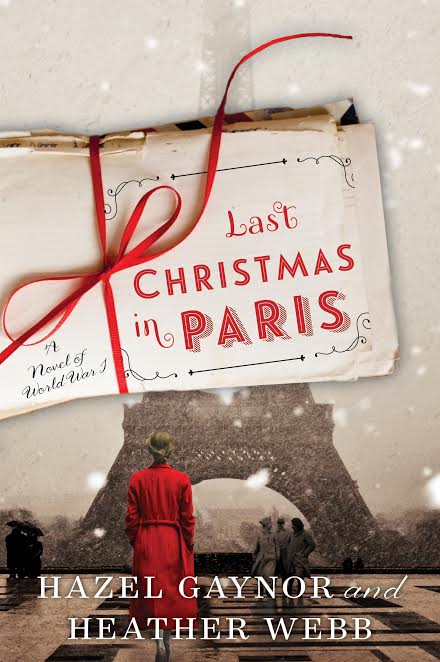 Last Christmas in Paris
New York Times bestselling author Hazel Gaynor has joined with Heather Webb to create this unforgettably romantic novel of the Great War.
August 1914. England is at war. As Evie Elliott watches her brother, Will, and his best friend, Thomas Harding, depart for the front, she believes—as everyone does—that it will be over by Christmas, when the trio plan to celebrate the holiday among the romantic cafes of Paris.
But as history tells us, it all happened so differently….
---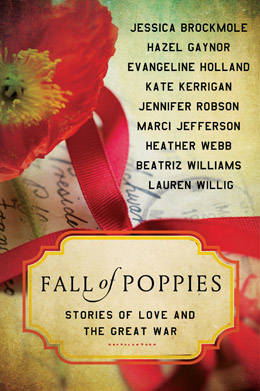 Fall of Poppies
Top voices in historical fiction deliver an unforgettable collection of short stories set in the aftermath of World War I—featuring bestselling authors such as Hazel Gaynor, Jennifer Robson, Beatriz Williams, and Lauren Willig and edited by Heather Webb.
On the eleventh hour of the eleventh day of the eleventh month…
November 11, 1918. After four long, dark years of fighting, the Great War ends at last, and the world is forever changed. For soldiers, loved ones, and survivors the years ahead stretch with new promise, even as their hearts are marked by all those who have been lost.
---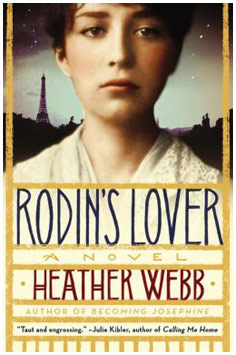 Rodin's Lover
As a woman, aspiring sculptor Camille Claudel has plenty of critics, especially her ultra-traditional mother. But when Auguste Rodin makes Camille his apprentice—and his  muse—their passion inspires groundbreaking works. Yet, Camille's success is overshadowed by her lover's rising star, and her obsessions cross the line into madness.
Rodin's Lover brings to life the volatile love affair between one of the era's greatest artists and a woman entwined in a tragic dilemma she cannot escape. 
---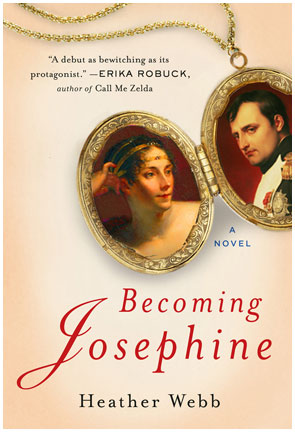 Becoming Josephine
Rose sails from Martinique to Paris to trade her plantation ways and Creole black magic culture for love and adventure. But her haughty Parisian husband dashes her hopes when he abandons her amid the tumult of the French Revolution. Through her savoir faire, Rose secures her footing in high society, reveling in handsome men and glitzy balls—until the heads of her friends begin to roll.
Becoming Josephine is a novel of one woman's journey to find eternal love and stability, and ultimately to find herself.