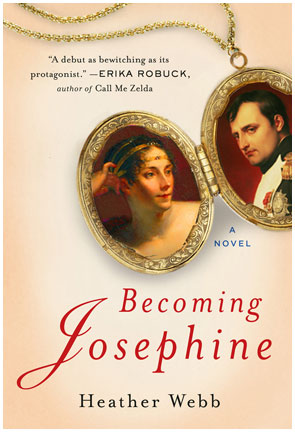 My debut novel BECOMING JOSEPHINE is out now from Plume/Penguin.
About the Book
Rose sails from Martinique to Paris to trade her plantation ways and Creole black magic culture for love and adventure. But her haughty Parisian husband dashes her hopes when he abandons her amid the tumult of the French Revolution. Through her savoir faire, Rose secures her footing in high society, reveling in handsome men and glitzy balls—until the heads of her friends begin to roll.
After narrowly escaping death in the blood-drenched cells of Les Carmes prison, she reinvents herself as Josephine, a socialite of status and power. Yet her youth is fading, and Josephine must choose between a precarious independence and the unwelcome love of an awkward suitor. Little does she know, he would become the most powerful man of his century—Napoleon Bonaparte.
BECOMING JOSEPHINE is a novel of one woman's journey to find eternal love and stability, and ultimately to find herself.
Read more about BECOMING JOSEPHINE.
---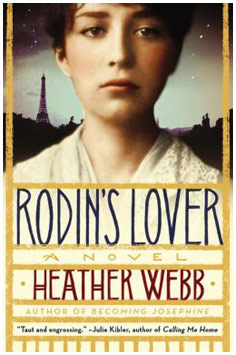 RODIN'S LOVER is my second women's historical novel and will be published by Plume/Penguin, Jan 27, 2015.
About the Book
As a woman, aspiring sculptor Camille Claudel has plenty of critics, especially her ultra-traditional mother. But when Auguste Rodin makes Camille his apprentice—and his  muse—their passion inspires groundbreaking works. Yet, Camille's success is overshadowed by her lover's rising star, and her obsessions cross the line into madness. Rodin's Lover brings to life the volatile love affair between one of the era's greatest artists and a woman entwined in a tragic dilemma she cannot escape.