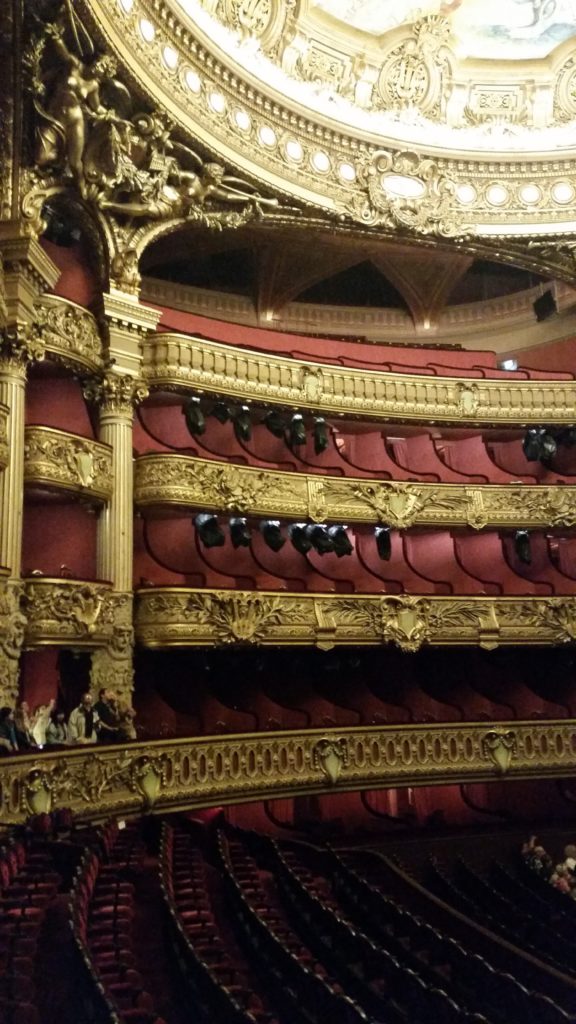 I'm so delighted to share a top secret project I've been working on the last two years–a Gothic suspense tale set in Belle Époque Paris called THE PHANTOM'S APPRENTICE, based on the classic novel THE PHANTOM OF THE OPERA by Gaston Leroux!!! Release date is May 2017.
(Check out these photos I took of the STUNNING Palais Garnier while in Paris researching two summers ago.)
More about the book:
THE PHANTOM'S APPRENTICE is a fresh take on the beloved The Phantom of the Opera. This reimagining from Christine Daaé's point of view unveils the secret lives of the opera's players as they compete in the glamorous, yet sordid world of nineteenth century Paris opera. Entrenched in scandal and devoted to a lifestyle she doesn't want, Christine must break free of her father's expectations—and those who manipulate her—so she may strike out on her own to become a female illusionist. A tale of forbidden love and Gothic suspense, set in a lush historical setting, THE PHANTOM'S APPRENTICE will capture the hearts of established fans and new readers alike.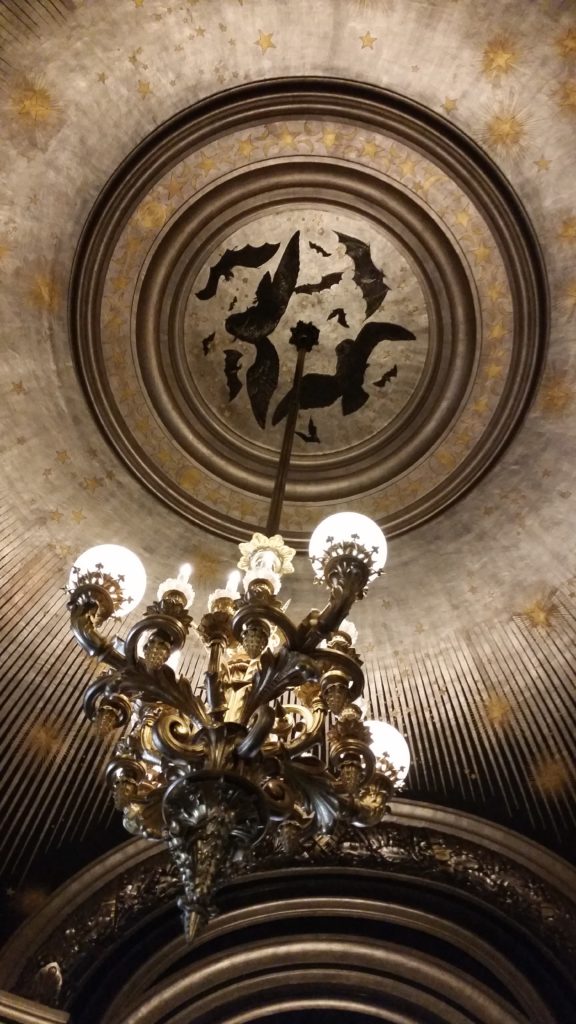 Paris, 1879
Christine Daaé performs with her brilliant violinist papa in salons all over Paris—to become a celebrated singer was all he ever wanted for her. She follows his lead, ever-obedient except in one matter. Illusions. Despite his protestations, Christine refuses to abandon her favorite pastime, learned from her beloved, deceased mother. When tragedy strikes and Papa dies in a theatre fire during a conjurer's performance, Christine surrenders to grief and guilt. Magic has no place in her life.
Concerned for her welfare, family friend Professor Delacroix takes her under his wing. He knows everyone in Paris and secures an audition for Christine on the most illustrious stage in all of Europe—the Nouvel Opéra. Her role as understudy brings a new circle of friends with it, including childhood sweetheart, Vicomte Raoul de Chagny. She has never forgotten him, and long-held yearnings fill her heart.

But the world of Paris opera has a dark side, and Christine is caught off-guard by the jealousy that abounds among the players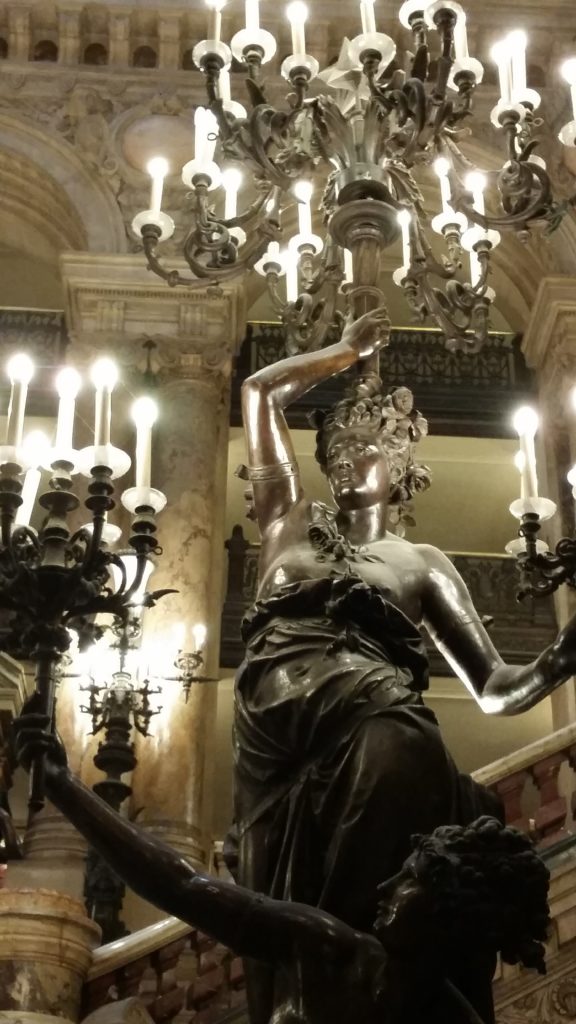 . More unexpected still, is the melodious but menacing voice that echoes within her dressing room walls. This opera ghost makes demands of her, just as her Papa did. To make matters worse, the opera's most celebrated diva has it in for her, and Carlotta will stop at nothing to get her way.
Shadowed corridors, disappearing stage hands, and a string of murders fuel the rampant gossip. Is the phantom responsible, and is he a dark spirit, or a man obsessed, stalking Christine inside the famed theatre?
As Christine realizes the opera stage may not be her destiny after all, she becomes increasingly enmeshed in scandal. One fateful night at the masquerade ball, her world implodes as the masks obscuring the secrets of the opera house fall away. Those she cares for—Delacroix, the phantom, and even Raoul—aren't as they seem. Everything she believes is an illusion. Now Christine must decide who she trusts and choose her rightful path—singer or conjurer. But to do so, she must risk her life in the grandest illusion of all.
In this reimagining of Gaston Leroux's original novel twined with Andrew Lloyd Webber's stage version, Webb weaves a fast-paced and harrowing, yet romantic tale of what it means to listen to your own voice and follow your dreams.
With more than one hundred forty million viewers worldwide, seventy major theater awards, and box-office returns garnering more revenue than any other production in history (including Avatar and Star Wars) The Phantom of the Opera—the longest running show in Broadway history—will celebrate its thirtieth year showing in 2018.